React Native App Development
Company In Pune
What Is React to Native Application Development?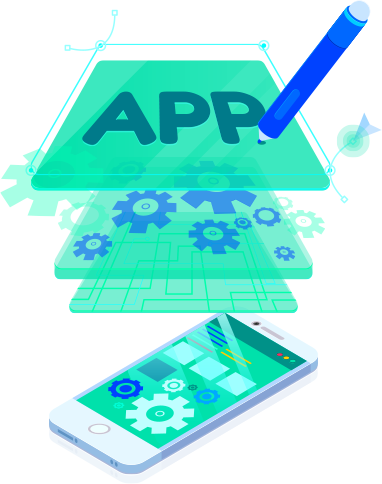 React to Native App Development. The name itself suggests it is concerned over a particular interest. Native mobile apps are the ones on which single platform apps are used like Android and iOS separately. Cross-platform allows us to cut down the cost of two different platforms and create an app that is compatible with both of them.
The company believes in the future of the client. They want to provide them with a substantial base of work that can act om both Android and iOS Devices. React Native is the framework with a base of JavaScript. Best team workers have the best to do it.
The outcome user interface has a highly responding time and flexibility due to the asynchronous JavaScript interactions with the natural environment, which enables the app to have shorter loading time in comparison to typical hybrid apps.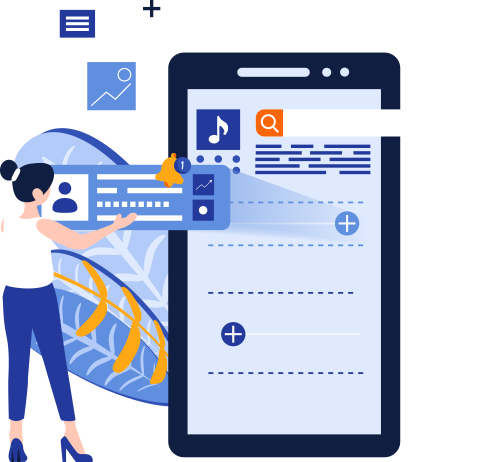 Pros And Cons of React Native.
Facebook was the first-ever company that used react-native for its mobile app. And if you think that react native is different from a native app then stop your thoughts right there. The react native framework behaves exactly like the native app. The UI style used for the development of the app is also the same as the native one for iOS and Android. React Native is an open-source medium. This allows all documentation related to this technology to be open for everyone and is available for free to everyone in every developer.
That's where CodePlateau drives you with the best because they have an opening to tons of ideas. With the ease of the React Native structure, our developers don't have to build one separate mobile app for each platform, as almost 90% of React Native code is reusable between Android and iOS. We keep the focus that your application targets a particular crowd. The changes that will be made will be legit, unique and affect your section only.
A Healthy Investment With CodePlateau For Your React Native App Development.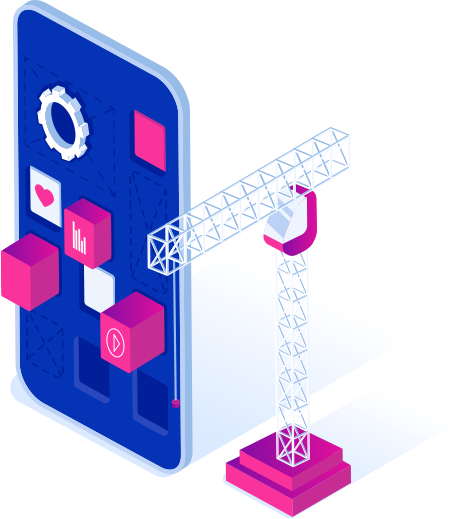 We work on four major columns. The first is for you. Here you have to 'Define Your Idea'. Fill our canvas for your product and we will connect you with our experts for sharing light on ideas & estimations of the project. You will be sharing your vision of how to target your audience. For our clients, we use React Native CLI. It requires Xcode or Android Studio to get started. Powered by Node 10 LTS and your concise yet precise description, we make an outline of what the app works as. non-disclosure agreement, product canvas, and business proposal, all will be provided.
The proposal will now be the main task of our CodePlateau Team. With the provision of a dedicated backlog, a mentor or project manager and regular updates, we make an estimated time for the production and the launch of the app. Then the final stage finds it's way which is the testing of the app. The app development process needs testing to rectify any presence of bugs or errors. CodePlateau team will check if the app is good for user's requirements, the best real-time response and the compatibility of the app within the boundations of the business. conceptualize, interact, design, develop and test, always ready to go five steps of our principle.
Why CodePlateau Is A Big Name In The
Field Of React Native?
CodePlateau has the knowledge that Native app development is usually associated with a slower and less productive deployment time, accompanied by a lack of efficiency. So we provide React Native mobile app development with speed and efficiency combining with hybrid space and native results that our client inquiries for.
We have a team of React native consultants, full time javascript developers and Avid readers that regularly follow the trend of the tech world. We serve to create a balance between the technology and the people that use it. We are a partner and a collaborator.
Located in Pune, simply technologies is one of the indian origin-based top react native development companies that focus on making every mobile app development project a victory. The company feels proud to announce its big list of React Native developers working for it. We maintain our principles of discipline, integrity, and security that have brought us to be the best and set us in the Top 10 mobile app development companies in india.
Different Industries We serve
Mcommerce App
Mcommerce Apps
CodePlateau Technology offers professional and classy mcommerce android mobile apps.
We help the clients to convert the customers on the go via mobile apps.
So expand your reach from desktop version to the mobile version with your expert team.
Features of mCommerce apps
Access
Authorization
Dashboard
Sections
Shopping Cart
Payment
Tracking
Customer Support
Utility Apps
Mcommerce Apps
The major requirement from any utility mobile by the customers its is easy navigation with high speed. But according to the survey, only 47% of utility companies have their own mobile apps, rest of them don't. So to convert the users into customers, android utility mobile app can be proved as a helping hand.
Features of mCommerce apps
Location-based features
Push Notification
Smart Gestures
Smart Security
Wireless Control
Management Apps
Management Apps
Many people lack the quality of management specially when it comes to mange the finances. This opens the gates to the management mobile apps, as smartphones is another basic commodity which every person owes. Android management is one of the growing platform to invest in.
Features of Management Apps
Company Specific Apps
Individual Dashboard
Privacy
Password Security
Profile Management
Smart Apps
Smart Apps
What if an android mobile app provides alerts and also can buy products which matches the modern lifestyle? Yes, this is possible with Carriall. An company which provides stylish luggage with inbuilt security alert system. Mobile App development team have experienced the geo location tracking app with Carriall.
Features of Smart Apps
Location Tracking
Profile Management
Tracking Devices
Mobile App Integration
Profile Management
Let's Work On Your Idea Together
CodePlateau Works On React Native Development With Every Corner Of Expertise.
Leading React Native App development company
CodePlateau Technology is the leading React Native App development company based in Pune, known for its ample resources of knowledge and experience. The basic idea we derive is through JavaScript. According to the company, React Native makes it easy to achieve both performance and great portability. With React Native, you not only built a "mobile web app", an "HTML5 app", or "hybrid app" but a real mobile app different from an app built using Swift/Objective-C or Java.
The company offers to React Native services with features in Mcommerce Apps, Management Apps and Smart Apps that include Location-based features Push Notification, smart gestures, smart security wireless control, location tracking, profile management, tracking devices, and mobile app integration, all of the features can be worked in process as according to the client's need.
Maintain high performance
Our developers know the fact that React Native actually translates your markup to real, native UI elements, leveraging existing means of rendering views on whatever platform you are working with. So we take fruitful advantage of the fact that React works separately from the main UI thread, so the applications we develop are ensured to maintain high performance without sacrificing capability.
frequently asked questions
Are there no change for Android and iOS apps when developed in React Native?
It is usually said that there are no changes but there are some minor parts which are distinct in both of them. It's the expert duty to create the code for both for smother functionalities.
Can any mobile app be developed in React Native?
Yes, it is possible to develop any app, but there is certain business which need to have different app platform for generating more revenue. This can only be suggested by the expert team after the analysis of the business.
What is main advantage of Reach Native mobile app platform?
It's a constantly updating platform as compared to others. So, the mobile app can get the best UI and UX with minimum errors while operating.
OUR CLIENTS
CONTACT US
Are you looking for mobile app development services?
Let's Discuss Your Project