IOS Application Development
Company in pune
What's There To Choose Between iOS vs Android Structure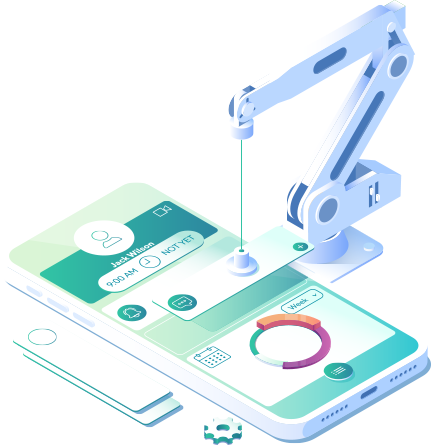 In any metric, it is never easy to develop an application. But the most challenging task that you'll ever face in app development is choosing the right platform for your app. Companies put a lot of money in the app-building so as to make their business fruitful. iOS is a platform where the apps drive your business cycle in a positive way. It leaps to give you a whole lot of exposure and maintain assistance to reap more money. No doubt it is business-centric.
Leading specialists, HODs, Senior Managers and all top-level members of companies use the platform. They want a smooth, accurately measured and speed in the app. If you want to grab the attention of a large crowd, then iOS Application Development has to be your next step. CodePlateau developers totally understand the facts of business and their customers due to intense analysis of the market and their experiences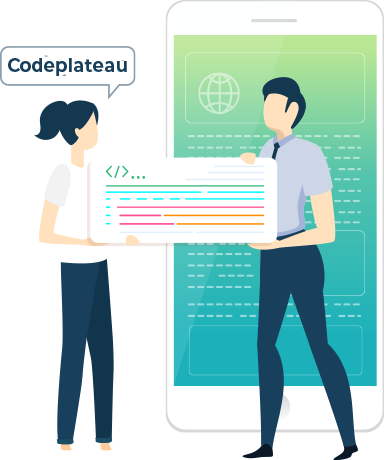 What is CodePlateau ?
About CodePlateau: CodePlateau is an independent customer experience agency with technology at its core. Here, we create impactful digital experiences for mobile applications and website development services which are driven by insight, strategy, design, and technology. Our main aim is to help clients succeed at the speed of innovation.
CodePlateau has worked with over 10+ countries around the globe allowing us to take major projects with great back history in the field of app development. At CodePlateau, we focus on challenging the boundaries of user-centered design by creating bespoke mobility solutions. We are one of India's best iOS Application Development platforms in India & hand-picked tech talent having experience in working with the best companions around the globe and across time-zones.
What Makes CodePlateau Best iOS App Development Company In Pune?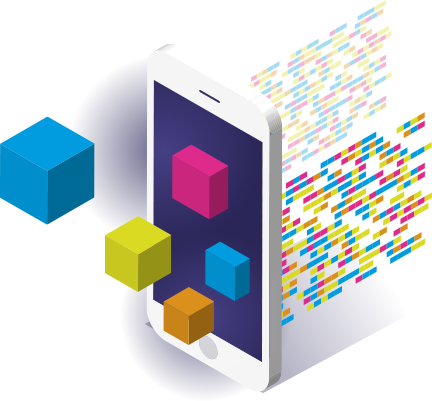 We take full responsibility for uploading the application on Google or iOS Play Store. We do provide Maintenance after we hand over the app to the client. The process management that we opt for gives clients a predictable measure to plan a solid product launch. We have made a decision to provide apps that are tailor-made and kept in regard to the subtle design and development guidelines related to individual platforms that we produce ranging from real-time analytics to route matching, geo-tagging, video streaming, and much more.
How CodePlateau Became The Next Big
Thing In The iOS Application Development ?
CodePlateau is the leading iOS Application Development Company based in Pune, known for its excellent quality. We help our clients make business decisions based on the best probable information. We create impactful digital experiences for mobile applications, both for iOS and Android and provide website development services that are driven by insight, strategy, design, and technology. The regular trends that are ongoing all over the globe, we take them with full dignity.
Mcommerce Apps
Management Apps
Smart Apps
Our Services include Location-based features Push Notification, Smart Gestures, Smart Security Wireless Control, Location Tracking, Profile Management, Tracking Devices, and Mobile App Integration, all of the features can be worked in the process as according to the client's need. CodePlateau provides a Custom iPhone app solution, Enterprise iPhone app solution, iPhone app UI/UX Design, iPhone Widget/Extension Development, iPhone app Support, Optimization, and Maintenance.
Why Choose CodePlateau?
We, at CodePlateau, never make any negligence or difference while taking up a project. Whether it be a big scale project or a non-scaled project, we follow our thought process for every project as the same. With a full length of time and consideration coinciding with maximum efforts, CodePlateau produces the apps which are designed to speak for themselves and held a place for themselves.
We serve to create a balance between the technology and the people that use it. We are a partner and a collaborator. CodePlateau knows how to strike a balance between business needs, teams, and partners, and we understand the transparency it requires. That is why our principles have brought us to be the best and set us in the Top 10 Mobile App Development Companies in India.
Different Industries We serve
Mcommerce App
Mcommerce Apps
CodePlateau Technology offers professional and classy mcommerce android mobile apps.
We help the clients to convert the customers on the go via mobile apps.
So expand your reach from desktop version to the mobile version with your expert team.
Features of mCommerce apps
Access
Authorization
Dashboard
Sections
Shopping Cart
Payment
Tracking
Customer Support
Utility Apps
Mcommerce Apps
The major requirement from any utility mobile by the customers its is easy navigation with high speed. But according to the survey, only 47% of utility companies have their own mobile apps, rest of them don't. So to convert the users into customers, android utility mobile app can be proved as a helping hand.
Features of mCommerce apps
Location-based features
Push Notification
Smart Gestures
Smart Security
Wireless Control
Management Apps
Management Apps
Many people lack the quality of management specially when it comes to mange the finances. This opens the gates to the management mobile apps, as smartphones is another basic commodity which every person owes. Android management is one of the growing platform to invest in.
Features of Management Apps
Company Specific Apps
Individual Dashboard
Privacy
Password Security
Profile Management
Smart Apps
Smart Apps
What if an android mobile app provides alerts and also can buy products which matches the modern lifestyle? Yes, this is possible with Carriall. An company which provides stylish luggage with inbuilt security alert system. Mobile App development team have experienced the geo location tracking app with Carriall.
Features of Smart Apps
Location Tracking
Profile Management
Tracking Devices
Mobile App Integration
Profile Management
Let's Work On Your Idea Together
What's There For You To Expect From CodePlateau's Side?
Fill our canvas for your product and we will connect you with our experts for foreshadowing some basic ideas & project estimations. You will be sharing your vision of how to target your iOS-based audience. Concise yet Precise description will be attained. Provision of Non-Disclosure Agreement, Product Canvas, and Business Proposal is present.
Our team of who always try to increase the engagement and convert the user into the customer. With the recent working part of 'ST Risk Consultancy' and our infamous client 'Wayhome', CodePlateau now offers a deep foundation in designing and delivering mobile apps with technological and thoughtful solutions. We provide you with a dedicated backlog and project manager who guides you all the way into the relationship of your project with us.
Estimate a time for the delivery
We estimate a time for the delivery of the proposal and until then, our team maintains a proper growth rate in the project. The team is at par with its capabilities to ensure that each app developed is ornamented with unique features and designs of its own. Then the final stage surfaces. The iOS app development process needs the testing of the structure. CodePlateau team will check if the app is good for user's requirements, the best real-time response and the compatibility of the app within the boundations of the business. Conceptualize, Interact, Design, Develop and Test, always ready to go five steps of our principle.
frequently asked questions
Do CodePlateau develop ecommerce Mobile apps?
Yes, we develop Mobile Application of multiple technology and on platforms.
What is the maximum space required by Mobile Applications?
This totally varies depending upon platform, technology, requirement and designing. But at an average it requires a space of 50MB
Can I get the chat service developed from the app developers?
Yes, we do provide all extra facilities like chatting, subscription, pop ups etc. depending upon the requirements.
If I have a subscription for newsletter, who will get the list of the subscriber email once the Mobile Application is delivered to the client?
Client has all the access to the backend/admin section once the Mobile Application is delivered to the client. All the data is stored at the backend of the app, so the admin has the full access to view all the email ids of the customers.
How can I earn through my Mobile Application once its uploaded to the store?
Google Admob is the option to generate revenue through the mobile app. Both the platforms Android and iOS apps have given the access by the Google to run ads on the app.
OUR CLIENTS
CONTACT US
Are you looking for mobile app development services?
Let's Discuss Your Project